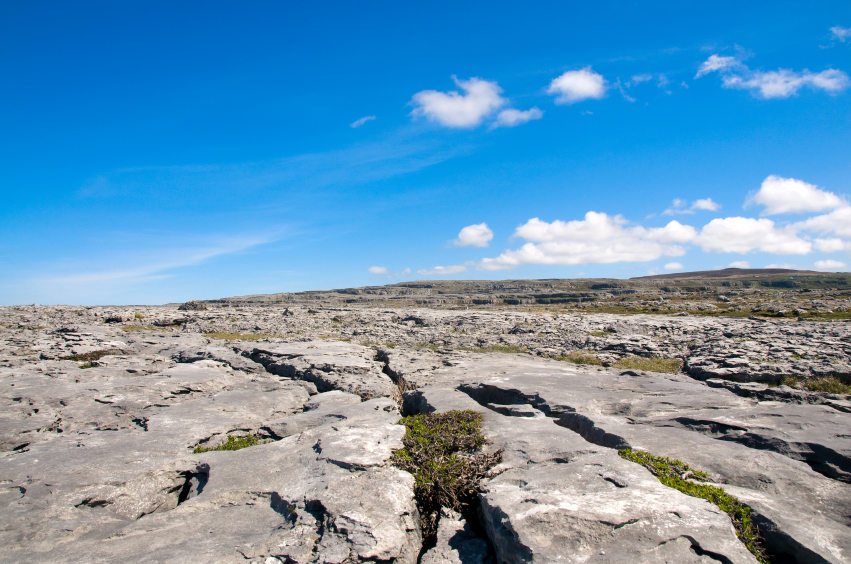 Lakefield Lodge B&B is on the edge of the famous Burren Region. This is an area of Carboniferous Limestone internationally renowned for its Flora, Fauna, Archaeological and Geological significance.
The Burren has one of the highest concentrations of Archaeological Monuments in the north west of Europe. The Monuments include megalithic tombs, burial cairns, cooking sites, stone forts, early christian and romanesque churches, carved crosses, medieval churches, tower houses and castles. Poulnabrone Dolmen which is a megalithic burial tomb is the Archaeological symbol of this famous Region.
The Burren is one of the most beautiful and spectacular Floral landscapes in the world. The limestone pavements provide habitats for a remarkable combination of plants, many of them quite rare. Artic, Alpine and Mediterranean plants grow side by side in this unique area.
Lakefield Lodge B&B is an ideal location from which to explore this wonderful Burren Region. We will be happy to help you plan your daily trips. Whether touring by car, cycling or walking/hiking, we will give you information, maps and advise to help you have a truly memorable experience in this spectacular Region.
Burren National Park Information Point at the Clare heritage centre Corofin is open 6 months of the year from April to end of September.
Admission is free.
Free guided walks are offered along the trails throughout the national park covering topics such as Burren flora and fauna.
A free shuttle bus operates every 30 minutes from the information point to the national park.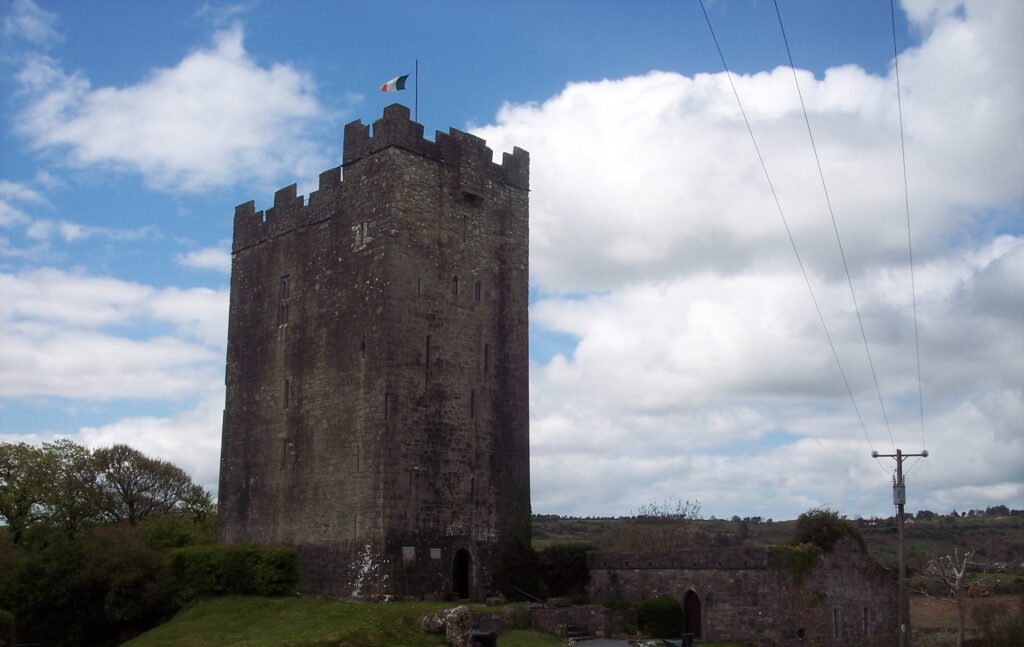 Dysert O'Dea Castle & Archaeology Centre is just 2 Km. from Lakefield Lodge B&B. The authentically restored 15th Century Castle houses the Clare Archaeology Centre which was opened in 1986. Here you have an extensive museum, an audio visual presentation and various exhibitions.
Surrounding the Castle is the Archaeology Trail containing 25 original field monuments. The Trail extends to over 4 Km. and can be walked or driven. The monuments date from 1000 BC to 1850 AD. They include two Romanesque Churches, the famous 12th century illuminated high cross and elaborate Romanesque doorway, two 15th century tower houses, medieval roads leading to stone forts, ancient cooking places (fulachta fiadh) and much more.
The Archaeology Trail is open all year round and the Castle is open from May to September inclusive.
At Lakefield Lodge B&B we can give you further information, brochures and maps.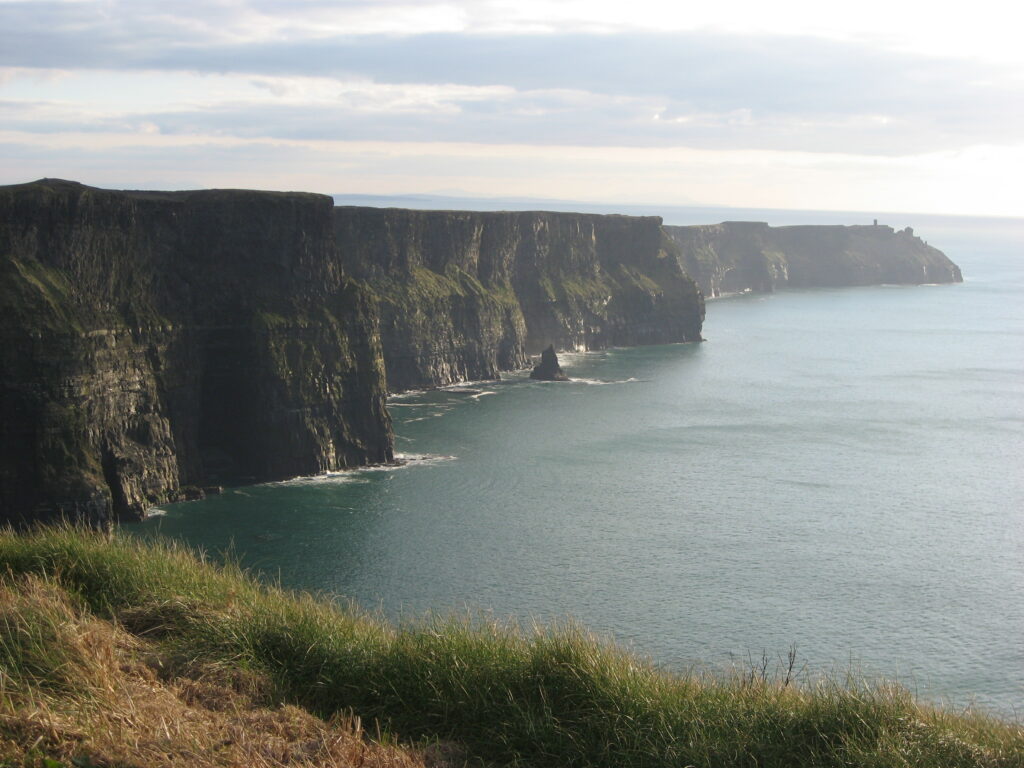 Lakefield Lodge B&B is just 35 minutes drive from the famous 'Cliffs of Moher' which are one of Ireland's top Visitor attractions. The Cliffs are 214m high at the highest point and range for 8 km over the Atlantic Ocean on the western seaboard of County Clare. Take a healthy Cliff walk on secure pathways looking out over the Aran Islands and Galway Bay. View one of the major colonies of cliff nesting seabirds in Ireland including Puffins which can be seen from April to July.
At the Cliffs of Moher you can visit the Eco-friendly Visitor Centre which is set into the hillside and offers an all weather experience. The award winning 'Atlantic Edge Exhibition' is housed at the centre of the underground building. It contains a host of fascinating images as well as interactive exhibits and displays.
A virtual reality Cliff face journey called 'The Ledge' allows you to experience a bird's eye view of cliff edge life both above and below sea level. The 'Clare Journey' shows an aerial tour of County Clare's many stunning landscapes including footage of surfers on the famous 40 foot 'Aill na Searrach Wave' as well as spectacular diving and caving scenes.
At Lakefield Lodge B&B, we will be very happy to give you maps and brochures on the Cliffs of Moher visitor experience and further information on points of interest on your journey to and from the Cliffs.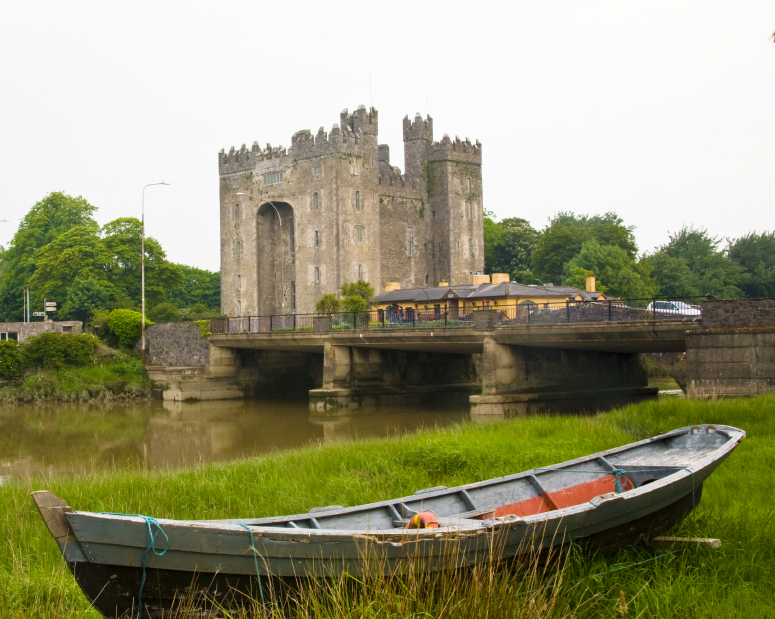 Just 35 minutes drive from Lakefield Lodge B&B takes you to Bunratty Castle & Folk Park. Built in 1425, the majestic castle was restored in 1954 to its former medieval splendour. It now houses exquisite 15th and 16th century furnishings, tapestries and works of art. At night time the Castle is the impressive setting for Medieval Banquets which are held year round subject to demand.
Within the grounds of the Castle is the Bunratty Folk Park where 19th century Irish life is vividly recreated. Set on 26 acres, the impressive Park features over 30 buildings in a 'living village' setting. Included are a display of 19th century agricultural machinery, eight farmhouses, two watermills, a blacksmiths forge and a church. A restored village street complete with shops, pub, post office, school etc will enchant both young and old. Traditional skills of the period are put to everyday use in the settings in which they were nurtured.
Traditional Irish nights are held in the Corn Barn in Bunratty Folk Park from April to October. Singers, dancers and musicians of the local villages entertain you as you are served traditional Irish food.
At Lakefield Lodge B&B, we can give you further info and brochures, which will help you to enjoy your visit and soak up the heritage and lifestyles of by-gone Ireland.
clare genealogical centre

Situated in the picturesque Village of Corofin less than 10 minutes walk from Lakefield Lodge B&B you will find the Clare Heritage & Genealogical Centre.
The Genealogical Research Centre was founded in 1982 by the late Dr. Ignatius (Naoise) Cleary and is now recognised nationally and internationally as the leading Centre of it's kind in the Country. The Centre offers a professional service to persons wishing to trace their Clare ancestry. It now holds data on just over 500,000 people who were born in this County during the 19th and into the middle of the 20th century. This is the most comprehensive research material held at any one centre to enable persons with Clare roots to trace their ancestry.
The Heritage Museum tells the story of the 19th Century Ireland, a fascinating window on the past, simply but effectively presented.
The Heritage Museum is housed in what once was St.Catherine's Church which was build in 1718 by a 1st cousin of Queen Anne.